How to identify and clear blockages and limitations coming from your ancestors to access their blessings!
ONLINE ANCESTRAL HEALING COURSE
With Demian Haye, Magic Vibrations School
✔ Discover the differences between your blessed ancestors and the wounded, unblessed ones
✔ Understand how your ancestral lineage impact your life and how they might create blockages and limitations
✔ Learn how to communicate safely with your ancestral guardians and guides
✔ Identify the ancestors that need healing, blessings and love
✔ Receive a powerful healing grid to clear your ancestral lineages from all kind of blockages and issues
✔ Learn how to restore harmony and love in all your ancestral lineages, through prayers, affirmations, gratitude and rituals
✔ Meet your ancestral guides to receive guidance, answers and blessings for your life path
✔ Take back your role and place in your ancestral storyline in an empowered and graceful way
✔ Access 42 videos (5h30 mns) and receive PDF materials.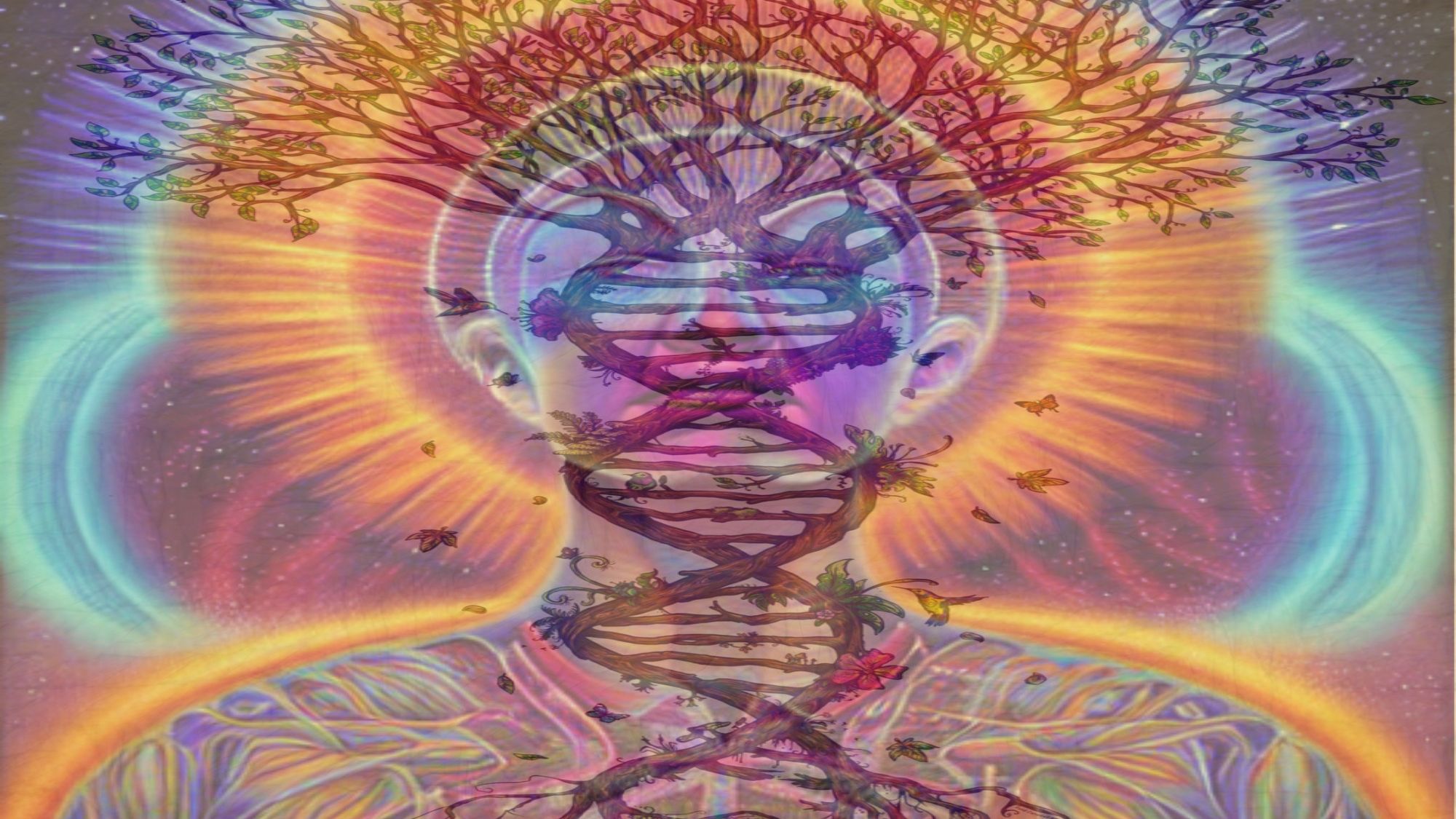 WHY SHOULD YOU TAKE THIS COURSE
👉 Have you ever wondered why you are repeating the same patterns and dynamics as your parents or grand parents?
👉 Have you done a lot of work on yourself but you are still struggling to find the root cause of a specific issue?
👉 Do you feel you belong to your family, to your birth place, to your community?
👉 Do you have the feeling or intuition that your ancestors are trying to communicate with you but you don´t know or feel afraid of communicating?
👉 Do you feel that your purpose is greater than your own individual path?
Join this course to discover the gifts and revelations that your ancestral lineages are holding for you, with simple and safe practices that you can implement easily in your daily life.
WHAT WILL YOU LEARN IN THIS ANCESTRAL HEALING COURSE?
MODULE 1
FOUNDATIONS
Discover the different kind of ancestors that each of us has.
MODULE 2
EXPLORING  ANCESTRAL BLOCKAGES
Learn about the different kind of blockages and issues you can encounter in your ancestral lineages.
MODULE 3
COMMUNICATING
WITH OUR ANCESTORS
Discover different ways to communicate with your ancestors through dreams, symbols, shamanic journey and meditation.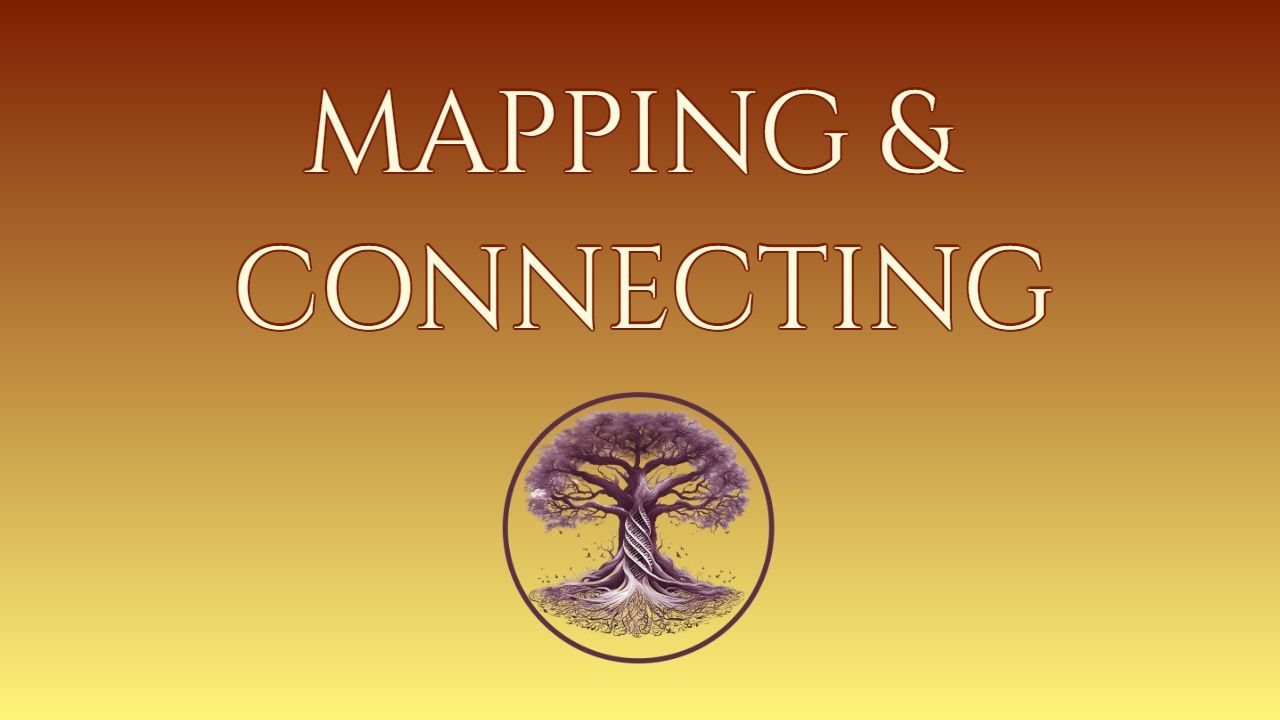 MODULE 4
MAPPING OUR ANCESTRAL LINEAGES
Map the 4 lineages corresponding to your 4 grandparents and meet your ancestral guardians.
MODULE 5
IDENTIFYING OUR ANCESTRAL BLOCKAGES
Identify the specific blockages affecting your ancestors and how they affect you today.
MODULE 6
GENERAL HEALING TOOLS
Learn simple and powerful healing tools to clear your ancestral lineages including a power healing grid specially created for this course.
MODULE 7
DEEPENING THE HEALING
Go deeper by customizing your  healing to meet the specific needs of some of your ancestors to set them free
MODULE 8
RECEIVING BLESSINGS AND GUIDANCE
Meet your ancestral guides and receive messages, healing and blessings from your lineage.
DELUXE OPTION
ONLINE COURSE +
Get a 2 hour online private Healing session with
Demian Haye
to help you identify your ancestral blockages
.
Get it Now!
Meet your teacher
Demian Haye
Demian Haye

 

is the main teacher of Magic Vibrations Healing School and the author of the book

 

Conscious Streamwalking. Born in France, he travelled all around the world the last 25 years, spent 15 years in India, where he learnt many healing techniques and modalities. He lives currently in Atitlan, Guatemala. Teaching since 2003, he has helped many students access their spiritual potential and build a healthy practice for daily  energetic maintenance. He is a certified teacher of the Light Language school of Starr Fuentes and has a unique gift to bridge shamanic wisdom, quantum mechanics and energy healing in a clear and coherent way.
He is teaching 22 classes on Udemy and holds many live classes like the Gridmasters program.
Healing your ancestral memory is his latest piece of shared wisdom.
«As a healer, I have denied for many years the importance of the unresolved wounds and dynamics of our ancestors on our own health, wealth, relationship patterns and addictions.
For many years, I focused on early childhood traumas, on karmic imprints, on past lives experiences as the root cause of an issue as I ignored my own ancestral roots.
Around 7 years ago, I started to include our ancestral lineages in the healing sessions I was holding space for. I developed my own tools and understanding of how our hungry ghosts can affect our lives, in so many ways.
Today, I can see that there is a collective need to heal our ancestral storylines and memories. It is time to take back our roles in our family´s stories, in a healthy and empowered way.
Our ancestral lineages hold the keys to many powerful healings and resolutions that we all need.
Are you ready to face your ancestors and reclaim your birth right?
Are you ready to truly be of service to your own lineage memory?
Are you ready to retrieve your power and your destiny?
Here is the doorway to one of the deepest healing and reconnection you can experience in this lifetime.»
Demian Haye
Embrace the service to your ancestors
as you are a living embodiment of their memory.
~
Receive the blessings of your elders and
free yourself from your legacy burden.
---
Enroll in this healing journey and learn all the skills you need
to free your life from ancestral limitations and conditioning.
ENROLL NOW
FAQ
⚡ Do I have a time limit to finish the course?
No. You have lifetime access to this course and all its videos. I will even add more materials if I see the students need more clarity about some subject
⚡ Can I just ignore my ancestral lineages and create my own reality?
Good question! I thought so for many years. And I still experienced struggles and blocks in my path. Since I included my ancestors in my own healing and in my decision making, I could experience more flow and feel more supported. I feel more human than before in many ways
⚡ Isn´t this ancestral healing endless as we have so many ancestors?
No. The ancestors that hold the most trauma or negative charge are often in the first 7 to 12 generations from you. Once you bless them with your healing attention and start to honor them with gratitude, you will feel a powerful shift in your reality. Therefore, after clearing the unblessed ancestors that are close to you, it will feel like your entire lineages are healthy and supportive
⚡ What if I am not psychic enough to communicate clearly with my ancestors and identify the blockages?
Our ancestors are a living memory present in our consciousness. They communicate through many different ways. You will have to find the way that works for you at that moment of your life. Knowing how to test is a great skill to communicate with ancestral spirits. You can use dowsing, muscle testing, bioresonance, inner knowing. You can communicate through symbols and dreams. There is always a communication going on with our ancestors, we simply need to listen and understand which medium they use to speak to you. If you still experience difficulties with some specific ancestor, you can always ask the teacher for a private healing session where he will help you to identify what is going on
⚡ What to expect during or after completion of this course?
During the course, you might experience vivid dreams, strong insights and epiphanies. You might suddenly feel the urge to speak to your parents or grand parents and ask about their lives. You might go into process as the healing can go really deep within your own consciousness.
After the course is complete, and once you start to clear more and more ancestral traumas and blockages, you will probably feel more embodied, more grounded, more supported, more alive. Your sense of purpose and belonging will change as well. You might feel more guided, more psychic. You might as well see the changes and transformations on the other members of your family, your parents and siblings.
⚡ What if I know nothing about my family, my ancestors or what if I was adopted?
Great question! That we know about our bloodlines or not isn´t changing the fact that we have blood ancestors. I agree it is easier to dive into our ancestral history and dynamics if we have some stories to remember. But anyone can do this work, even people who know nothing about their grandparents and ancestors. It is never too late to connect and honor our ancestors. It is possible if you have been adopted that you will find more resonance with your adoptive family ancestors. Sometimes, we are denied by a lineage and need to find a kind of replacement. This subject is treated in the class
⚡ Is this online course more about receiving guidance and blessings from our ancestors or is it more about healing the wounded ones?
This course is about both aspects. We focus first on identifying blockages, unhealthy dynamics, limitations coming from our unblessed ancestors, and we learn how to clear and heal them. At the end of the course, we focus more on connecting with ancestral guides and receiving healing, blessings and messages from them. We need to keep a balance between honoring our blessed ancestors and supporting our unblessed ones. Anytime we heal a wounded ancestor, we receive a reward through more blessings in our life.
⚡ What is the difference between the Normal edition of the course and its Deluxe version?
The normal version of the course includes all the video teachings (42 videos) and the PDF materials. The course is enough to teach you how to communicate, heal and receive guidance from your ancestors.
The Deluxe version includes a 2 hours private online healing session with Demian Haye, the teacher. He will help you identify your ancestral blockages and help you resolve them. This can be a great support when we still hold blind spots or when we are sabotaging ourselves. This session will be scheduled once you feel ready. Ideally after you went through all the course materials.  You simply have to write to Demian at

[email protected]

to schedule your private session
⚡ Where can I ask questions if I have some?
You will be able to reach Demian Haye by email at 

[email protected]

to ask your questions. Demian Haye will do his best to answer you quickly. If the issue is too complex, he might suggest to have a private session with you.
💥 ENROLL NOW IN THE ANCESTRAL HEALING ONLINE COURSE
«HEALING YOUR ANCESTRAL MEMORY»
💥 ENROLL NOW IN THE ANCESTRAL HEALING DELUXE COURSE 
Access «HEALING YOUR ANCESTRAL MEMORY» online course
and receive a private online 2 hours healing session with Demian Haye
FOR ANY QUESTIONS, CONTACT DEMIAN HAYE BY EMAIL!
Do you want to keep being informed about the courses by Demian Haye (news, discounts)?
Get on the mailing list!